Download the Spanish Top eCommerce Report
Discover the latest trends with the Top eCommerces in Spain's report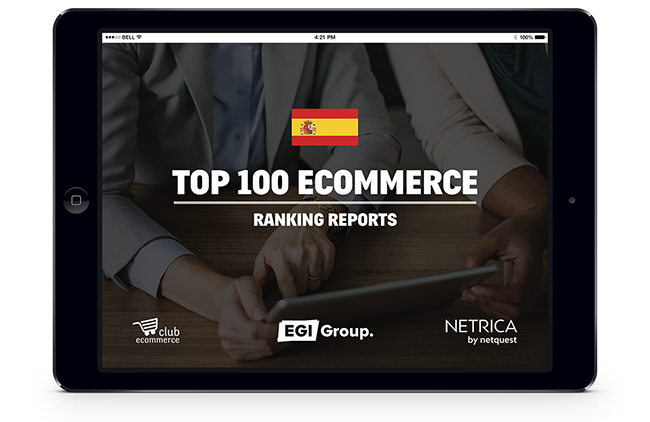 Get to know the monthly evolution of the spanish digital industry
The Digital industry is a rapidly evolving environment, we won't tell you what an Ecommerce is or how it works, but we can truly help you to better understand its current situation.
The needs of the users change according to the moment of the year and this is noticeable in their online preferences. In general, we could say that during some sales periods fashion or electronic ecommerce will be in the top positions of the ranking but as soon as users start planning their holidays, the main characters will be travel websites and so on.
But if we leave aside the obvious statements we can find huge surprises.
During the year, there are moments in which users are more likely to check experiences, DYI websites, or they can even surprise you by start planning their holidays in unexpected dates.
If you are a B2C company you will be able to study the behaviour of your customers to sharpen your marketing strategies by optimizing the time of your teams and taking the most of all your actions.
On the other hand, if you are a digital solution, you will be able to identify who are your potential customers in the country; the ones with more visits (and probably, more sales) to whom you should offer your services.