Barcelona, ​​November 7, 2017. The fourth edition of Digital 1to1 Europe took place on October 19th and 20th, two intense days of work in which more than 300 international participants gathered – leading companies in Europe, Institutions, FMCG, Etail / Retail, Ecommerce solutions, experts in Digital Transformation and Digital Marketing – all of which revealed the challenges and latest news that the sector offers.
The Exclusive Hotel Dolce de Sitges,was the setting where important European companies in digital solutions and other experts in Ecommerce, met with decision makers – CEOs, CDOs, CIOs, CTOs, COOs, CFOs, CMOs, etc. – from the top line brands invited to this meeting, which in turn had a great diffusion thanks to the numerous mentions of the followers (more than 40,000) that Club Ecommerce, organizer of the event, has in its RRSS.
Companies such as Edit-Place, Webtrekk, GLS, Hipay, Taboola, Altapay, Aramex, Radial, Amazon Pay, Primetag, and Fruzzel, among others, met with important brands such as Ray-Ban, Adolfo Dominguez, TOUS, Vodafone, Gas Natural Fenosa, Scalpers, a few among over 100, through previously arranged 1to1 meetings, each set according to their selection criteria, to offer the latest developments in their solutions for the digital sector.
The welcome to the event, by Conchi García, CEO & Co-Founder Club Ecommerce and Ronan Bardet, Founder EGI Group & Co-founder Club Ecommerce, gave way to Javier Fernández Saavedra, Leader of Digital Mobile from Google, who inaugurated the event with the topic, "The Mobile Web: State of the Union" in which he spoke about the current state of the web, mobile pages, progressive web applications, and what current changes mean for the user.
Established as the main networking event among professionals in the sector, Digital 1to1 Europe, identifies in each new edition, the topics of common interest that for this time have been presented in 7 forums: Omnichannel, Crossborder, Mobile, Venture Capital, Ecommerce, Digital Marketing and Digital Transformation.
Strategies for internationalization, innovations to position brand image, solutions to increase conversion and improve customer experience, new technological and operative tools to help to optimize online commerce KPIs, tools to perfect mobile strategies, technological measures to optimize omnichannel activity, were several of the topics discussed by leading experts in the sector such as Daniel Rocafort, IT Strategy & Innovation of Gas Natural Fenosa, Mireia Dalmau, Senior Media Sales Manager of Taboola, Thomas Reymond, Head of International Business of Edit-Place, Diego Semprún, Managing Director of Webtrekk, Gareth Light, Business Solutions Manager of Aramex , Manuel Albuquerque, Founding Partner, CEO of Primetag, Mercedes Fèvre, Senior Business Development Manager of Amazon Payy Jérôme Gayet, Founder & CEO of B.D.C.among others, whom, through their presentations and success stories, presented key tools for the transformation of businesses online.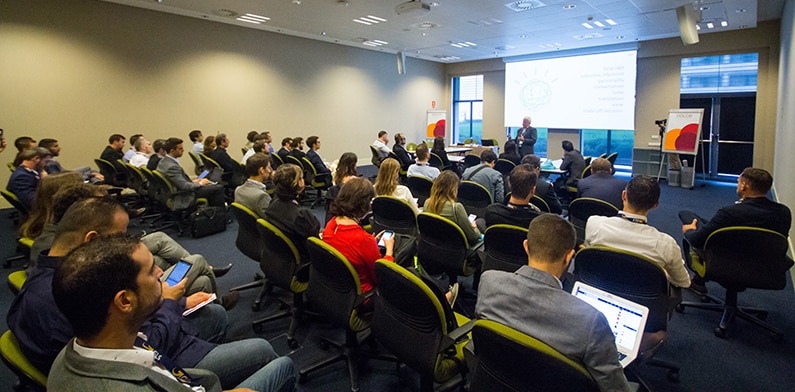 Venture Capital 1to1
In adittion, EGI Booster, the vertical accelerator of e-commerce startups SaaS of EGI Group, organized a meeting between the most innovative solutions in Europe and the main international investors – venture capital funds, business angels, family offices – which interacted through a series of activities such as speed ​​networking, a round table between startups and investors, and a pitch competition with an awards ceremony.
Besides learning about the latest news from the sector, performing quality networking that took place throughout the more than 2100 1to1 meetings, attendance to business cases, round tables, the pitch competition startup sessions, awards ceremony, in addition to the activities such as the afterwork, lunch, dinner, coffee breaks, party, etc., the attendees could interact, share concerns and obtain potential clients and successful collaborations, as some of have highlighted:
"For me it was the best event I've seen in years. It was my first time and I was really surprised. I learned so many new things, and there was great networking, so for me it was very efficient and productive."-  Verena Exenberger, eCommerce Director, Parfois.
"For us the main goal was to have a solid pipeline of people interested in what we are doing and that is exactly the main element we have achieved. There are now a few dozens of companies that we have met and are clearly oriented towards continuing these conversations, learning more about us and hopefully becoming our customers." – Diego Semprún – Managing Director, Webtrekk.
"I've had the opportunity get to know a lot of solutions in a short time. Straight into the 1to1s you can check if these solutions fit with your needs, how much they would cost, and which integrations would be required. It's a good way find a proof of concept. It has also been good for me to take the pulse of the digital industry while networking with other merchants." – Jorge Sánchez Paniagua – eCommerce & Digital Marketing Manager, Vodafone Spain.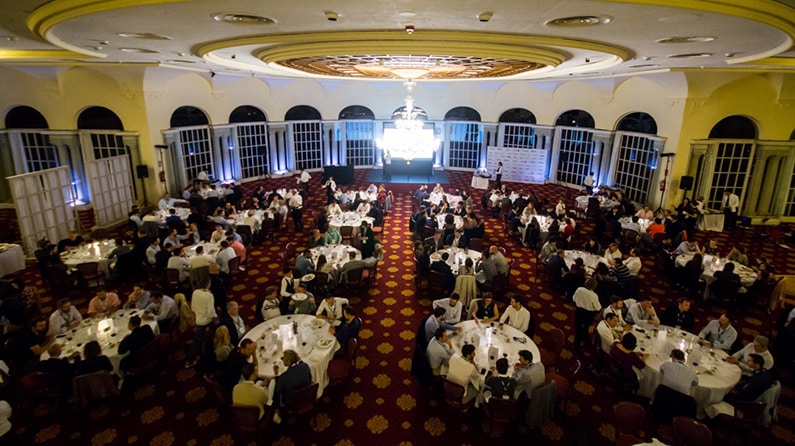 About Club Ecommerce
Founded in 2012, Club Ecommerce fosters fruitful relationships between business leaders and solution companies that can respond to their challenges in the digital sector. Encompassing everything from ecommerce to digital transformation, its mission is to inform, connect and optimize time through several exclusive annual meetings, webinars and various social networking activities.
#Digital1to1 in the Social Networks
To be informed of news and developments related to Digital1to1, stay tuned to our RRSS, we are a community with more than 45,000 followers:
Club Ecommerce Spain- Linkedin Group – 11300 members
Club Ecommerce Europe – Linkedin Group – 5000 members
Club Ecommerce LinkedIn – Company Page – 2100 followers
Club Ecommerce Twitter – 18300 followers
Digital 1to1 Twitter – 4400 followers
Club Ecommerce Spain Facebook – 6300 fans