As we have told you before, Digital 1to1 have become classics of the sector in Spain. In these spaces, hundreds of directors of the largest companies of the country, institutions, eCommerce solutions, as well as experts in digital marketing and transformation come together.A great environment that is conducive to the emergence of love (business). Today we bring you one more of the crushes Digital 1to1: the story about the love that arose between Kave Home and Mazeberry.
♥ WARNING: THE 1 TO 1 DIGITAL LOVE STORIES REPORT ACTUAL ENCOUNTERS THAT HAVE HAPPENED DURING THE 1 TO 1 DIGITAL EDITIONS SINCE 2014. READING THIS ARTICLE COULD MAKE YOU FEEL LOOSE OF ANY OF THE TWO PROTAGONIST MARKS
Love Stories Digital 1to1- Chapter 3: Kave Home falls in love with Mazeberry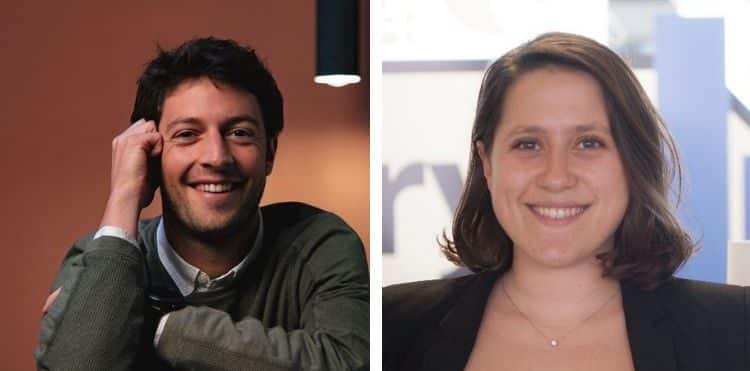 The conqueror
Sarah Guiraud Business Developer of Mazeberry, tool that helps decision making based on different collection tools and that allows to combine information through KPIs.
The Conquered
Víctor Font Managing Director at Kave Home, the trendsetting furniture and decoration brand that launches 40 new references a week, all designed internally and always in stock, with the promise of delivering them in less than 48 hours and that you can renovate your house always following the latest trends.
When did love arise?
Víctor Font tells us how everything started. It was at the Digital 1 to 1 national of March 2018, held at the Dolce Hotel in Sitges.
I really did not know the solution because they did not have any customers or presence in Spain, but Sarah explained their different solutions and then I saw that they gave us a solution to one of those subjects subject to eternal internal debates: the ordering of products.
What was the context of the appointment?
1to1 meeting. After activating new levers, we had been getting traffic for several months but the CR (conversion ratio) was not growing at the same pace and we were looking for ways to radically improve it (beyond AB testing ).
What need / challenge did the company have?
In Kave Home we sell more than 6,000 products all designed by us and we launch 40 new ones every week so that the ordering of products in the category listings is a key point to communicate the values ​​of our brand, in addition to offering the customer the best experience navigation possible. Until then we worked with a script in our code, but we never managed to find the right combination of variables.
How, why and when has the deal been closed?
Being able to control the organization of the products was an objective that we pursued but we had never found the best way to do it. At the 1to1 Mazeberry opened our eyes, and a month later we were working on integration.
In addition, Mazeberry also gave us many facilities as they are interested in getting their first customer in Spain and they were very interested in us since we also have a strong presence in France (their main country).
Has there been a happy ending? Tell us what results have been achieved with this crush.
With visual Merchandising of Mazeberry we can define tactics with the most relevant parameters of our business to combine them to establish ordering strategies for each category page. And all this without the need for a technical profile so the agility is maximum.
Since we used this tool, we have improved the number of page views by 11% and the conversion rate by 17% and we hope that in the long term we will contribute even more.
More romances that have emerged in Digital 1to1 … and there will still be more
We will keep you informed about new romances, because love is in the air…
Article thanks to Marketing4ecommerce.